As one of the most popular apps in the peer-to-peer (P2P) payment landscape, Venmo is known as one of the easiest ways to receive and send money to friends and relatives. Billed as the payment app for Millennials, Venmo can be your go-to payment app when you run out of cash and need to settle some quick bills. But whether you are a Venmo aficionado or planning to open an account, you're probably asking yourself, how do I get my money out of Venmo account?
What Exactly is Venmo?
Founded a decade ago in 2009, Venmo started as a payment platform working through text messages. The platform capitalized on the booming P2P economy and launched a platform that could work in tandem with the social networks.
Braintree soon bought it for $26.2 million before being acquired by PayPal less than a year later for a whopping $800 million.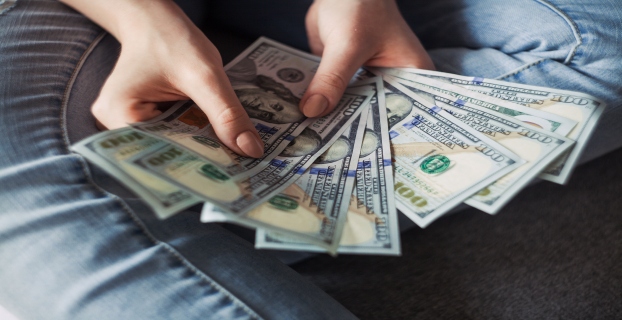 How Does Venmo Work?
From a technical side, using Venmo is pretty simple. You can link your Venmo account to your bank account, credit card, or debit card. This will allow you to transfer or exchange funds with friends, family, and business partners.
You can choose to either store the funds on your Venmo account for later use on the platform or cash it out to your bank account or card. Like other P2P payment platforms, Venmo has an interface that allows businesses and websites to add Venmo to their payment services. This enables you to make payments to rendered services, which will make your life much more comfortable.
A Middle Ground between You and Your Bank Account
Imagine how stressful it can be when you're out at night and cannot access your money at the bank. Or when you are in the middle of something and want a friend or a relative to bail you out. This is where Venmo comes in handy. Venmo is a middle ground between you and your bank account.
When a friend sends you money using Venmo, the money won't go directly to your bank account. Instead, it will first go to your Venmo account by lowering your friend's Venmo account balance and raising your Venmo account balance. The money, however, won't be credited from your friend's account balance until you transfer your Venmo balance to your bank account.
In essence, Venmo allows you and your friend to bail each other out in times of need or split bills without having any significant dent on your bank account balances. The only change is that both your Venmo balances will fluctuate.
Virtual Money
In short, the money you send or receive on Venmo is mostly virtual. In other words, it won't be in your possession until you transfer it to your bank account.
Getting Money Out of Your Venmo Account
So how do you get money out of your Venmo account once you receive it from a friend or a relative? Picture this scenario; you're out with friends, and you've all agreed to go Dutch and split the bills. For some reason, your friends do not have cash, and you agree to pay on the promise that they would reimburse you later.
True to their words (and as many Millennials now do), they send you the money on Venmo, and you want to get the money out of our Venmo account. What do you do?
First things first, keep in mind that getting cash from your Venmo account to your bank account is the most reliable way of getting money out of your Venmo account. Generally, it will take 1-2 working days to have the money in your bank account, but this depends on your bank and its regulations. In most cases, major banks transfer the money to your bank account within the next day, while smaller banks may take a little longer.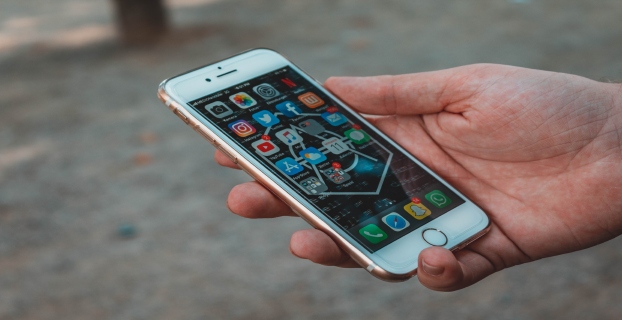 Here is how to go about the entire process in a very simplified way.
Open the Venmo app: The Venmo app will usually appear on your phone's home screen. Open it and enter your username, password, and tap to sign in. It doesn't matter if you're using a different sign-in method such as Touch ID, follow the on-screen instruction and verify your
identity.
Link Your Debit Card or Bank Account to Your Venmo Account: As we noted earlier, transferring money from your Venmo account to your bank account is our most preferred method because it's generally free across most banks. You should, therefore, make sure that you've linked your Venmo account to your bank account. Nevertheless, keep in mind that it would take 1-2 business days to have the money in your bank account. If you are, however, not patient enough to wait for two business days, you can transfer your Venmo funds to your Visa or MasterCard debit card. Usually, you'll have the funds in your debit card within the next hour but at a 1% fee (or a minimum fee of $0.25 and a maximum of $10).
Tap Transfer to the Bank/Debit Card: If your bank account or debit card is already linked to your Venmo account, you can tap on the app's menu and tap transfer to the bank on the top left of the list.
Enter the Amount to Transfer: If you have money in your Venmo account balance, enter that amount that you want to transfer by tapping on the $0 amount and type the amount you wish to transfer. If you've already verified your Venmo account, you'll be able to withdraw or transfer up to $19,999 per week. On the other hand, you can only transfer up to $999 per week if you've not verified your Venmo account.
Select the Account or Debit Card and Confirm the Transfer: Select the bank account or debit card that you want to transfer to and a preview of your transfer will appear on the menu. If you're satisfied with the amount and the bank or debit card information, you can confirm the transfer by tapping the green button. A checkmark will follow this if the transfer is successful.
As you can see, getting money from your Venmo account is as easy as A, B, C. All you have to do is follow these simple steps and you'll be good to go. Just make sure that you do not use your Venmo account for fraudulent or illegal activities.