As a customer, once you make an online purchase and the item is shipped, PayPal lets you track the shipment easily. The platform displays a record of all your orders, including shipping status, from your PayPal History page.
But many people wonder how to update the order status on PayPal once it's already been made
There is a very important distinction you have to bear in mind: In PayPal's order status option you will see "Order Processed" and "Shipped Order", and both have different meanings.
Basically, an order processed means that there is an assigned team working on a customer's order and it will get shipped as soon as the team completes the work.
Now regarding the term "shipped order", it means that the respective team has completed its work and they will proceed to ship, dispatch or deliver the products or services to the customer.
This order is identified with a number, a tracking number, that is used to track your shipment and delivery of goods. Also, it's a piece of information that could help resolve any fake disputes raised by other customers.
The tracking number also shows the credibility and genuine behavior of the seller. It represents a means for PayPal to verify partners are not doing scams or fraudulent activity through its platform.
Here, we will let you know how to add shipment tracking information to your PayPal account.
How To Update The Order Status On PayPal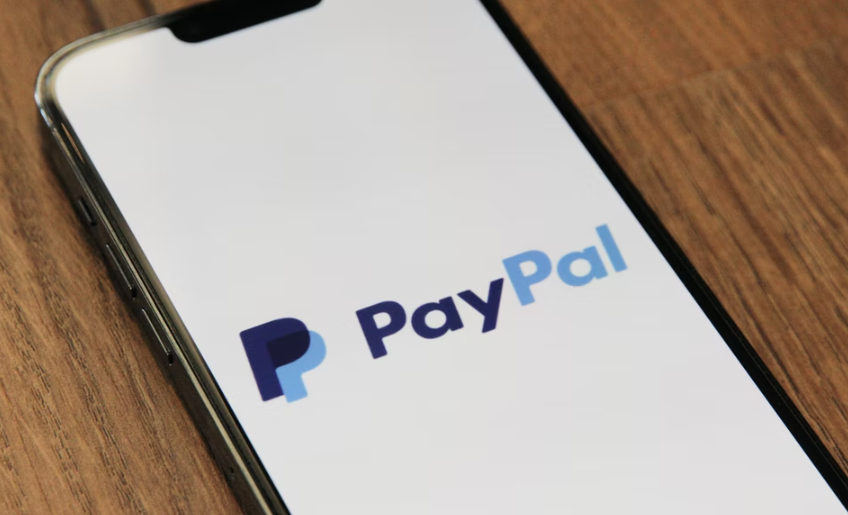 Open the transaction details page

 Select Add Tracking Info

 Add or update the tracking number on the Order Status or Tracking Info page
As a seller, the best recommendation is to add online tracking to confirm delivery, which is one of the main requirements to be eligible for PayPal's Seller Protection program.
First, make sure that you have already set up the store pick-up option on the checkout page when you choose your preferred method.
Then, once you've entered your Shopify admin, go to Settings > Shipping and delivery.

Under the Local pickup option, click on Manage beside the location that you want to enable. If you have several locations to pick from, then go to 'Show More' to display all your preferred locations. It's worth noting that you must have a location set up already before you can select it.

Then, choose 'This location offers local pickup.'
Under Information at checkout, change the settings according to your needs, and click on Save.
You have the option under Order ready for pickup notification, to enter pickup instructions for customers if you want to.
Note: Bear in mind that if you add instructions to the 'Pickup instructions' field, then it will override all previous customization or instructions you added to the email body in the 'Ready for pickup' template we saw before.
In addition, you can ask customers to log on to their PayPal account and locate the transaction on their end and click "Confirm Receipt" to release the funds. If they don't, then you'll have to wait the full 21 days for PayPal to release the funds.
So in this case, you can change the order status following these steps:
Go to your Activity at the top of the page

.

When you're there, find the transaction you want to update, select 'Actions,' and then click on the dropdown that shows. From the Transaction details page, you can either create a shipping label or add tracking information to your sale

Click "Add tracking" in the dropdown list

At this point, you'll realize there are different options depending on whether the purchase was of a tangible item or a service

In case you've sold a product or tangible item, select "Shipped" in the order status dropdown. Type in the tracking information and select the shipping carrier

If you sold an intangible item or service, then select "Order Processed" ('Tracking information not required' will be checked)

Click "Submit". Once you click this option, the buyer should receive an email notifying them that you entered the shipment tracking information for this transaction (if applicable). The email includes key information such as the tracking number, order status, and shipping company.
Pay attention, PayPal Partners!
If you use PayPal as your payment provider for Online Registration, you may know that sometimes your registrations are not automatically confirmed.
For example, you could find an "Incomplete" registration in Main Street Sites (MSS) regardless of if you received payment confirmation from PayPal.
By default, Main Street Sites relies on PayPal to send a notification (via "IPN Notifications") when a payment has been received. PayPal IPN notifications are generally reliable, but occasionally you never get the IPN notification.
If you enable the PayPal Order Status Checker, then Main Street Sites can be more proactive on your behalf by systematically polling PayPal regarding the status of recent registration payment activity.
In the atypical situation that you don't receive the IPN notification, the PayPal Order Status Checker can still determine if the payment was made and, as a result, update its registration status automatically in your Main Street Sites account.
How it works
Once you have given MSS permission to access your transaction history in PayPal, they will periodically check your recent account activity in PayPal to make sure your account is up-to-date.
PayPal will automatically update the registration in Main Street Sites when it detects that you've received a payment, sending confirmations in a faster and more trustworthy way for both you and your customers. To enable this, follow these steps: 
Update your PayPal settings and grant Main Street Sites limited "API Access" to your PayPal account activity.

Update your online registration settings in Main Street Sites. Follow these steps to get it done properly.
Step1: Update your PayPal Settings
To enable this tool, you just need to tell PayPal that you allow Main Street Sites (MSS) to access your transaction history. To do this, log in to PayPal.com and hover over your name in the upper right, then select "Account Settings" from the menu. 

There, select "Account Access." This should be the default option.

Then, click on the option to update in the "API access" section. 

Scroll down to find "API Credentials" and open it. 

On this page, look for the "PayPal API", then "Pre-built payment solution" sub-heading, and finally click on "Grant API permission." 

Then, Add New Third Party Permission." 

You'll have to enter the code for Main Street Sites as a third-party vendor. Enter this text: huyserb_api1.symmetrictech.com and click on "Lookup" to continue.
In order to grant API permission, we recommend you this:
Check off the "Search your transactions for items that match specific criteria", "Obtain information about a single transaction," and "Display the results" options. 

Click on the "Add" option to save your changes.

In that way, you have given Main Street Sites permission to access your account history and verify order key information. 
Step 2: Update your Main Street Sites settings.
You'll have to inform Main Street Sites that you want to use this feature before the PayPal Order Status Checker can access your account. Just go to Setup > General > Settings, and click on the checkbox highlighted below.
Don't forget to save your changes!
The PayPal Order Status Checker will begin keeping watch on your recent registrations. When your orders are confirmed in PayPal, the Status Checker will make sure they are appropriately confirmed in Main Street Sites as well.
This way, these settings will save you some time but also contributes to meeting your customers' needs and avoiding any inconvenience with dispatch or delivery by double-checking orders.
Final Words
As you could see, updating your order status is very simple and it can be done in a few minutes. You can also update your order status through a PayPal invoice, which will help you and your customers to track the products.
It is known that the payment mode widely preferred is the credit card. Still, some particular means also are debit cards, cash on delivery, check, gift cards, electronic money, etc. Once the payment is done, the goods and services can be delivered in a number of ways.
Home delivery or In-store pick up from where customers can directly pick up their goods from the nearest store.
An online store can be accessed at any time of the day, also payment can be done online 24×7 and the customer gets what he wants.
These stores have low prices as they cut down on expenses on intermediaries, and have a large customer base. A wide variety of goods are displayed so that the customer can have just what he wants.
Online shops have reviews of people about the product, making it easier for the customers to choose their product. Product information in detail is also available.
Remember that the foundation of any successful e-commerce seller is a reliable store. We hope this article about PayPal settings and shopping tips may help you and your business.