What do you always do when you're out with friends for brunch, and a huge check finally arrives at your table? Do you split it equally, or do you note the amount that should be charged on each person's credit card? Well, what about having one person foot the entire bill and then get paid back by the rest of the group immediately or at a later date? Evidently, the last option seems like the best solution, and that's why an electronic platform known as Venmo has gained notorious popularity. But how does Venmo work?
Venmo simply works by linking a user's bank account and/or with a debit or credit card. Any transaction that you either make through your bank account, debit card, or Venmo account is fully free. You'll, however, pay a standard 3% fee on any credit card transaction. While you necessarily do not need to add any money to your Venmo balance, you'll have to request to withdraw any amount to your bank account if a friend pays you.
In the growing industry of peer-to-peer mobile payment, Venmo has become one of the most popular platforms and rightly so. It's not only easy to use, but it's also straightforward and a fun way to send and receive payments to and from friends and family members. So if you've never used Venmo or want to learn more about how this app works, here are a number of things to look at.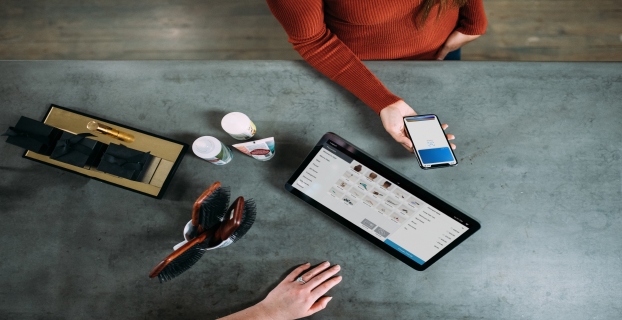 What is Venmo?
Available on Android and iOS, Venmo is a hugely popular peer-to-peer payment app that is owned by PayPal. It is a great platform that enables you to easily and quickly send money to friends or to your contacts. The fact that it resembles a sort of a social media feed, which allows you to comment on the transaction, has made it even more popular.
So How Does Venmo Work?
The Venmo app enables users to connect their bank accounts, checking accounts, credit cards, or debit cards, which you can then use to complete requests when you either want to send or receive money.
Venmo allows users to request charges from friends or people in their contacts or networks. Once the request is sent, the recipient can choose to either complete or decline the request. You can also remind the recipient of the pending request if he or she hasn't taken any action on it.
Once the money is transferred to your Venmo account, you can either choose to keep the money in your Venmo account as your "Venmo balance" or transfer it to your bank account or credit card.
How to Use Venmo?
As we've noted, using Venmo is quite easy. All you have to do is get started by downloading the app on your phone from either Google Play or App Store. You can create an account with your email address or Facebook account. You can then create a password, verify your email address, and link it to your Venmo account to your bank account.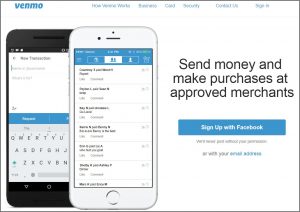 After verifying your Venmo account and bank account, you can add friends by granting the Venmo app access to your contacts. You can also add friends on Facebook through QR code by opening the Venmo code scanner and pointing it on your friends' names on Facebook. It will take you to their profile page where you can then add them.
Making Payment through Venmo
Once you've created an account and added your friends, you can now send or receive payments. All you need to do is locate an icon with a square and pencil on your Venmo app home page for sending payments (on Android, tap on the circular icon on the bottom right corner of the app). There, you can add as many people as possible whom you'd like to charge or pay. Select the person you want, but the amount and tap to either request or send money.
You should remember that there's an option above the pay icon where you can optionally create the reason for the transaction. This note can be available for the public, friends, or remain private. Here is how transacting with the app works:
Requesting Money:  First, you'll need to give the sender your specific Venmo user name or email address or phone number that's associated with your Venmo account. You can alternatively share your Venmo scan code generated from the app or email, or text the sender the specific scan code. With such details, the sender can send the specific amount of funds you requested to your Venmo account. It's something that takes a few minutes.
Sending Money: To send money, all you need to do is add the recipient's Venmo username, email, or phone number to the square and pencil icon on the right upper section of the home screen and tap 'Send.' It is also possible to send payments to a group of people for the same amount of money. This can be ideal when you want to evenly split the cost of a check among a sizable group of people at a restaurant or shopping outlet.
Do You Need To Add Money To The Venmo App Account In Order To Make Payments?
No, you don't have to do that for you to be able to pay or send payments to someone. If you receive payments from various friends or people, it will increase your Venmo balance. And the money you send will be pulled from there.
However, in case the amount you want to pay exceeds that which is available in your Venmo account, the app will draw the total payment or purchase amount from your funding source. The source, in this case, can be your bank account or card that's linked to the Venmo account.
So is Venmo a Viable Option to Send and Receive Money?
While there have been criticisms over the safety of this app, Venmo remains a viable choice to electronically receive and send money to and from friends and family. You can, however, keep your transactions private to avoid becoming a victim of any scamming or hacking attempts. Again, you should not use Venmo to transact online business, especially with people you don't know as the platform does not offer customer protection.
In short, this is an excellent platform that's designed for transferring small payments (a transfer limit of $2,999) between you, your friends, and the people you trust.
How Do I Pay with Venmo Online?
Once you have installed the app on your phone, you'll need to opt-in in order to make checkout or make purchases. You can pay using Venmo in two ways, and that depends on the merchant you are working with. These are the options:
Locate the PayPal icon on your phone or mobile device and simply tap on it to initiate the checkout experience. You'll then be redirected to a page offering Venmo payment option (that is if you already have the Venmo app installed on your mobile device).
It is also important to note that, for the Venmo payment option to work, you must check out or pay using an eligible PayPal Merchant. Plus, if you have PayPal OneTouch configured on your phone, you need to disable it.
If you happen to be in an app that offers a Venmo button, then all you need to do is tap on the app to authorize the purchase. You'll then be requested to give permission for your Venmo account and merchant account to be linked. Once the linkage is done, the merchant in question will be able to charge your Venmo account for current and future purchases. But all that is done as per the agreement terms with the merchant.
Note: You are free to delink your Venmo account from any of your merchants at any time. To do that, simply go to the "Settings" button in your Venmo app, tap on "Connected Merchants," select the specific merchant you would wish to stop purchasing from and tap on "Disconnect."
Conclusion
As long as the sender and recipient have a valid Venmo account, it's easier to complete transactions with a single tap. You can use Venmo to conveniently make such in-app purchases as food, clothes, tickets, and more. If you are planning to charge/request different people the same payment amount, this app can make things swift and easy. If you've been looking for a simple app that's secure and easy-to-use, Venmo might just be a great choice for you.