A direct one-line answer to this question is No, Venmo doesn't charge a fee. However, a dynamic payment option like Venmo offers you a host of services from basic to premium. While most of the basic services can be availed free of charge, for some premium services, you will have to part with a small amount.
To become a Venmo customer, there are no charges
Your first concern will be if you have to pay to become a Venmo customer. No, you don't have to spend anything to be a Venmo customer. This means setting up an account, getting the Mastercard to use for payments, etc. are all at $0 fee. There are no monthly or annual Venmo fees either.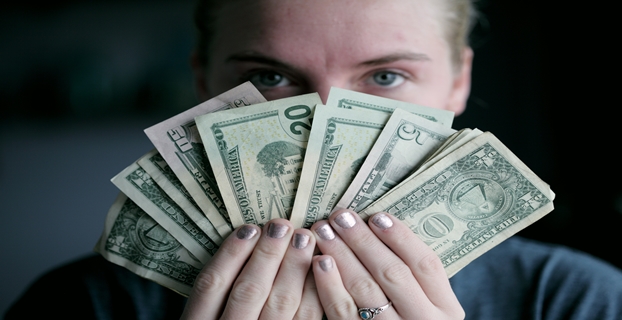 Do the Routine Activities at Zero Cost
Once in, you will use the Venmo account to do a few things as part of your routine buying and spending. Just go ahead without giving it a moment of thought. Wish to order stuff online using Venmo? There's no fee for that. Wish to send some money to a friend or to your kids in college? No fee for this as long as you are using the funds from your bank accounts or from your Venmo balance.
More Activities You Can Do Without Paying Venmo Fees
The free services don't end there. When you transfer money from your regular bank account that you have linked to the Venmo account, there are no charges. If another Venmo user wants to send you money, receiving it into your Venmo account attracts no fee, either. Any refund you may receive from a merchant too is credited into your Venmo account free of charge.
Wish to Use a Venmo Mastercard? Go Ahead
This is a facility you will love with Venmo. You can choose to apply for a Mastercard linked to your Venmo account. This is an optional facility and comes to you free of cost. Not just that, even for ATM withdrawals from within the MoneyPass network ATMs, you need not pay any fee. It is only when you use an ATM outside of this network, a fee is levied.
Other Fee-less Features of the Venmo Mastercard
Venmo lets you check your account balance at the ATM using your Venmo Mastercard. Some ATM owners may, however, use their discretion to levy a fee for this. The best part is that even if you lose your cards, the replacement is dispatched to you without asking you to bear any charges for it.
Transferring Back to Bank from Venmo is Feasible
You will normally keep a larger balance in your regular checking account and transfer it to the Venmo account. There may be occasions when you wish to do the reverse and send money to your bank account from your Venmo balance. This is feasible, and it takes a couple of days (Venmo says 1-3 days) for the amount to reflect in your bank account, and Venmo does not charge you anything for this.
However, if the same transfer is desired by you on an instant basis, which means you wish to see the amount in the bank account almost instantly, there is a fee charged. This is fixed at 1% of the amount being transferred, with the minimum and maximum limits egged at $0.25 and $10.
Premium Services for Which a Fee is Charged
Now, we can take a look at those transactions and activities that do attract a fee, however small, within the Venmo account usage.
If you were to transfer money to other people using your credit card to draw the amount, you would have to bear a flat fee of 3% of the value of the transaction. This refers to any card that you own, not necessarily the Venmo Mastercard.
As mentioned above, when you make a transfer from your Venmo balance to your bank with the option of the balance being instantly reflected in your bank account, there is an additional 1% charge.
Again, as indicated, if you are in urgent need of cash and can't spot a MoneyPass network ATM close by and end up withdrawing cash from an ATM that is out of the network, the Venmo fees applicable on such withdrawals is 2.5%. This is if you use the Mastercard issued in the Venmo account for this ATM cash withdrawals.
If you withdraw cash using the card at the banks (over the counter), where a signature is obtained from you for letting you withdraw cash, you will be charged $3 for every withdrawal.
That more or less completes the list of services you can avail with the Venmo account, free as well as chargeable. Enjoy the facilities.