Mobile payment apps are at the heart of our daily life, and due to the success of this, the market for global digital payments was valued at USD 3417.39 billion in 2018. Furthermore, it is expected to grow at 13.7% annually.  It will reach over 7000 billion dollars by 2024. The sheer volume of the payment apps industry represents the scope and ease it brings to an average user's life.
Just a few clicks on the smartphone and any payment you want to make or receive is done right away. This means we can not only quickly transfer funds anywhere on the globe but also that we save so much time. We are living in a world of plastic cards and swipes that cater to almost every financial concern.
When we think about payment applications on our smartphones, we consider not only the transfer of funds to and from our friends and family but also the ability of the application to make purchases even across international borders.
Considering various information, let us check out a few of the best mobile payment applications in 2020.
In-Depth Look At The Best Mobile Payment Apps
#1. PayPal

Earlier known as Confinity, PayPal launched in the year1998.
It is known to have the highest level of functionality while providing the most significant number of services. It is an American company that operates worldwide, supporting all kinds of online money transfers, making way for an alternative to traditional paper methods.
It was rated as one of the largest corporations by revenue in the United States in 2018 on the Fortune 500.
It is compatible with Android and iOS devices. It is one of the most preferred digital wallets which is trusted by more than 170 million users all across the globe.
This payment method is accepted by a massive number of online vendors, as well.
PayPal has reached its unmatched level in the payment method space, mostly due to the liberty to move money between 25 currencies and over 200 countries.
The application is not only secure but also reliable because it does not share your information with sites; it just requires permission to pay on behalf of you.
It offers help in cases of any row with its purchase protection and dispute resolution sections.
It allows you fund transfers up to $60,000 but is limited to $10,000 in one transaction.
However, a thing to watch out for, in PayPal, is the chargeable fees. Other than the currency conversion fees, it also collects a flat percentage fee for international sales as well as commercial payments.
#2. Apple Pay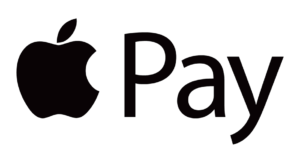 Only compatible with iOS devices, Apple Pay is a highly reliable payment application. You can send or receive money from friends and family using iMessage or just by asking Siri, Apple's virtual assistant. It also lets you make online purchases, both in-app and on the web.
The application also lets you make online money transfers through voice commands. That's super neat!
You do not need to download any app for Apple Pay. It directly works on your iPhones and Macs.
Once you add your credit card information to your Apple account, it can be used for almost every payment, whether purchase or transfer. It verifies the identity using their very own Touch or Face ID. When you receive a payment, it is credited to your Apple Pay cash balance, which can be subsequently transferred to your bank account.
Apple Pay does not charge you for using debit cards but imposes a 3 percent flat fee for credit cards.
It has a limitation of $3000 per message and about $10,000 within seven days.
#3. Google Pay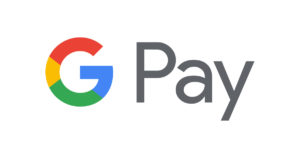 There is nothing Google cannot do! It has an application or extension for every need. Enabling you to send or request money from around the world, Google Pay has grown to be a giant in online payment methods.
If you have a Google account connected to your phone, you are already signed up for Google Pay.
Easy to use and well designed, Google Pay works both with its application as well as via other integrated Google services.
It is compatible with Android and iOS devices and has a payment restriction of up to $9,999 in one transaction and $10,000 in seven days.
Google Pay does not charge any hidden fee for money transfers but also does not allow you to use a credit card for fund transfers.
#4. Venmo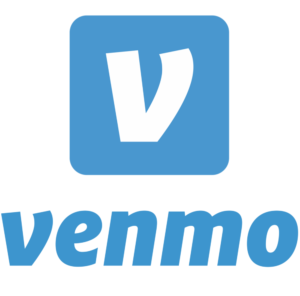 Venmo is another mobile payment application owned by PayPal. You can sign in to this application seamlessly with your Facebook account, bank account, or credit card information.
It is compatible with Android 5.0 or higher and iOS 10.0 or higher.
Venmo allows free money transfers from a bank account, debit card, or Venmo balance. However, it applies a standard 3 percent charge on credit card usage. The standard transfers are generally completed in 1-3 business days.
In case of instant transfers, $0.25 is levied on the amount, ensuring the transaction is completed within the next 30 minutes.
This payment application also offers a Venmo Debit MasterCard that can be used at ATMs.
When used in a MoneyPass ATM, it is free, but in the case of out-of-network machines, a $2.50 domestic withdrawal fee is charged.
As Venmo is a subsidiary of PayPal itself, it is accepted anywhere, PayPal is used, which includes international merchants and vendors.
For security purposes, Venmo uses multi-factor authentication along with a personal identification number for the process.
#5. Cash App (Square Cash)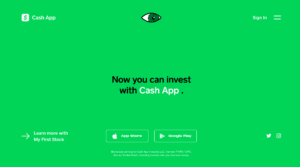 For the growing peer-to-peer payments, Cash App (previously known as Square Cash) is one payment application that works as a mobile credit card processor. It had over 7 million active users as per records in 2018.
You sign in with your phone number, email address, or debit card. Compatible with both Android and iOS devices, it is a simple application that can be downloaded from the app store.
Square Cash is a comparatively smaller payment application that allows up to $250 per transaction and is limited to $2,500 in seven days. In case you would like to use a credit card for a transaction, it levies a charge of 3 percent on the total amount.
This application also offers a wallet option. It has recently added new features that let you sell and buy Bitcoins.
#6. Samsung Pay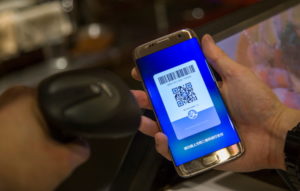 A mobile payment application from the smartphone manufacturing giant, Samsung Pay, is doing its rounds in the money transfer field as well.
Much like Apple Pay, this application only supports fund transfers to and from Samsung phones.
This limits the ability of the application to be adopted by a more excellent range of users. This digital wallet service lets you easily connect to debit and credit cards from several banks. It, however, does not allow peer-to-peer payments.
But it does make up for this backdrop by using NFC technology to offer merchant services and transactions.
This means that even when a vendor or merchant does not use this application as a payment method, you can pay him with this technology.
It has recently been aided by Curve, a London based banking platform. It allows you to consolidate all of your credit cards into a single Curve card.
This means once you have signed up for the Curve card, you can add your Visa and MasterCard debit and credit cards, making it an all-in-one card for easy usage.
#7. Zelle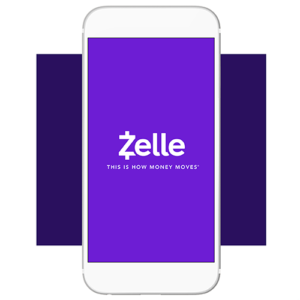 Zelle is a United States-based initiative that provides financial services and applications. It is part of your bank or credit union's application and hence, is a unique and secure one. It supports both Android and iOS platforms.
Friends and family having accounts in the same bank account can make same-day fund transfers as Zelle pays right from the bank, discarding any mediator for the same.
It has a list of the participating banks, which includes Bank of America, Chase, Citi, U.S. Bank, Wells Fargo, and other leading online bankers like Capital One and Ally.
You may or may not download the application to send money through this service. However, if you do install the app, it allows only one bank account to be synced with your profile.
The limits for transactions are a little different for this application.
If your primary bank is not listed as one of the participating ones, you can send up to $500 per week. For listed banks, the limitation is set by the respective bank itself.
#8. Facebook Messenger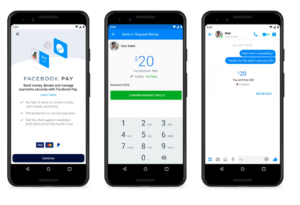 Good news for all the Facebook lovers! You can now transfer funds via this social media giant. For using this feature, it is mandatory to have a Facebook account. Well, that's obvious!
It supports both iOS and Android platforms. You need to add your debit card information. You can also use a credit card to fund payments when issuing a gift card.
During a transaction, the payment information is kept private with the credential encryption process. Only the paid amount, profile name and photo are visible to the beneficiary. This amount is credited to your bank account within five business working days.
You can also use your PayPal account to transfers funds via Facebook Messenger.
#9. Circle Pay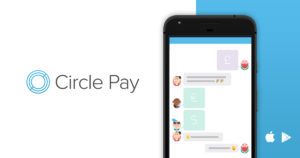 Circle Pay is a Boston based organization. This application is perfect for international fund transfers as it does not charge any extra fee or rate markups for the same.
However, your bank may charge a fee for the same. It is compatible with Android and iOS platforms.
While in a transaction, the Circle Pay mobile application shows you the current conversion rates before you send the money.
It is available in 29 countries and accepts three different currencies, i.e., US dollars, British pounds, and Euros.
The application also uses a two-factor authentication process to ensure a secure and encrypted fund transfer. It also allows you to invest in crypto coins, thus expanding its services and reach.
It has an upper limit of $400 for a seven-day period, which can be raised to $3,000 by providing additional information to the app.
#10. Xoom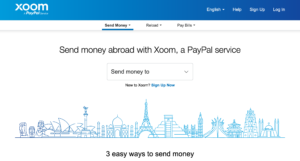 Yet another initiative by PayPal, Xoom, is an electronic remittance provider that offers more uses than just a money transfer application. It allows you to send or receive money, recharge your phones, and also pay bills.
This application supports both Android and iOS platforms.
The Xoom mobile payment application offers three ways to send or receive funds.
First, it can be deposited in almost any bank account.
Second, it lets you send cash for pickup. It has over thousands of partner locations across the globe where you can send some money just by a click.
The third and most innovative one is having cash delivered at doorsteps. This allows you to send money to the beneficiary's door directly.
While choosing any of the above, you will receive status updates on the current status of the transaction until it is completed. Also, before making the payment, you can check for yourself the exact amount that will be credited to the recipient.
For security settings, this payment application does not share your information and uses an encryption and fraud monitoring process to keep a check on the same.
In case there might be an issue with the fund transfer, they offer a money-back guarantee in which they ensure the money is transferred and if not, a full refund of the amount is provided and guaranteed.
It has a payment limit of up to $25,000 per transaction. For initial payments, the limits are $2,999 within 24 hours, $6,000 in 30 days, and $9,999 in 180 days or three months.
Adapt yourself to these crisp applications that only make life easier. Now that the age of information and technology has completely overturned the process of paying for stuff: products, businesses, services, or anything transactional.
Over a million users are making money transactions by just a couple of clicks alone. With incredibly lower charges, these mobile payment applications surely have their rewards for usage.