In the break-neck and volatile world of peer-to-peer (P2P) payments, it seems like Square Inc. (the company that owns Cash App) has realized that giving customers much more is the only way to stay on top of your game and ahead of the competition. While Cash App is a mobile payment service that allows users to transfer and receive money through a mobile phone app, it has gone further to become some de-facto bank to users looking to avoid the hassle of going in and out of banking halls.
Through its Cash App Card, which is black, Cash App users can now make withdrawals from ATMs. The introduction of Cash App Card has undoubtedly become an enormous success for Cash App and has placed it a step ahead of competitors such as PayPal and Venmo.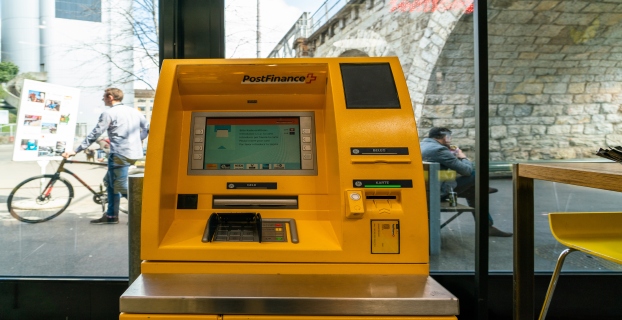 Why Has Cash Card Grown in So Much Popularity?
Having money in your Cash App or any other P2P platform for that matter without being able to use it whenever you want is not a very good idea. The money is certainly not of much use if you can't use it to pay your bills or run a few errands whenever you want. This is basically why Cash App introduced its Cash App Card: to enable users to make ATM withdrawals whenever they feel like.
Again, most Millennials do not like the hassle that comes with having to commute down to the bank to either deposit or withdraw money. This is one of the main reasons why P2P payment platforms such as Cash App have been growing in popularity. By introducing the Cash App Card, Cash App gives users the ability to make ATM withdrawals without necessarily making deposits in the first place.
Now that you can use the Cash App card at ATM, here are some important issues that you need to rope in.
Cash App Card ATM Withdrawal Limit
As we've noted before, the introduction of Cash App Card gives Cash App users the chance to enjoy ATM withdrawals.
As such, ATM withdrawals that are necessitated by Cash App Card are somehow limited. You can withdraw a maximum of $250 per ATM withdrawal per 24 hour period. The maximum amount of money that you can withdraw per week is $1000, while the maximum amount that you can withdraw per month is $1,250.
While these digits may seem to limit some Cash App Card holders, it's important to remember that Cash App is a P2P payment platform in the first place. For this reason, it's meant for transferring and receiving small amounts here and there from friends, relatives, and business partners.
Cash App Card ATM Fee
As weird or as strange as it may sound, Cash App gives its users the chance to access their virtual funds at any ATM absolutely for FREE. In other words, Cash App does not currently charge Cash App Cardholders any monthly maintenance fee, setup fee, or withdrawal fee.
Do you have a Cash App Card? Yes, no problem. Just walk to any ATM, insert your Cash App Card into the ATM, type your Cash App PIN (it's always provided together with the Cash App Card), and withdraw your cash at absolutely no cost. There's, however, a caveat.
While there's no restriction with regards to the type of ATM machine to use, you'll incur charges as stipulated by the ATM operator. In other words, you'll incur fees that are typically charged for using the ATM machine.
Can You Deposit Cash into Cash App Card Through the ATM?
Generally, ATM cardholders can make deposits to their accounts at ATMs as long as their financial institution owns the ATM. Unfortunately, this is not possible with the Cash App Card.
As you perhaps already know, Cash App is a P2P payment platform and doesn't own ATMs like fully-fledged banking institutions. As such, you CANNOT deposit cash into your Cash App Card at the ATM.
How to Report Lost or Stolen Cash App Card?
In one way or the other, you can be on the receiving end of a lost or stolen Cash App Card. If you are a victim of lost or stolen Cash App Card, you should immediately access your Cash App on your mobile device.
You can then tap the account balance on your Cash App home screen. Tap the image of the Cash App Card, choose the problem with the card, and follow the subsequent steps accordingly. You can also contact Cash App support and report that your Cash App Card has been stolen.
If you still need help, do not hesitate to Contact Cash App Customer Service at 1-855-351-2274, or on the web at cash.app/help.
Conclusion
Cash App is one of the rapidly growing P2P payment platforms that have made transferring and receiving money much more straightforward. If you haven't started using Cash App, the fact that you can now use its Cash App Card to make withdrawals at any ATM should be reason enough for you to join the bandwagon. Cash App is a robust P2P payment platform, and the ability to allow users to withdraw from ATMs has made it much more indispensable.