Since a few years ago, contactless payment methods have become popular because they are faster and a more secure and hygienic way (an essential factor in this pandemic era) to make purchases than the traditional ones. One of those novel methods is Cash App, which has been around since 2013, and it's beneficial to help people meet their banking needs from their smartphones or laptops. If you are a Cash App user and you've been wondering how to pay with the Cash app in a store without your card, then this article we'll help you.
Cash App is a peer-to-peer payment service that continues to make great strides in the American population. It's not so different from Venmo, Zelle, or PayPal. It was initially called Square Cash, about Square Inc., a parent company co-founded by Jack Dorsey of Twitter. By 2020, Cash App grossed $385 million, netting 212 times more profits than the year before.
The app offers several benefits like a Cash Card and a free Visa debit card which can be used to pay for goods and services from your Cash App balance. So any store that accepts Visa is eligible to make a Cash App payment, as long as the storekeeper has a Cash App account.
Usually, it's good to have a Cash Card as it enables you to make online bill payments for different services. It can be used for online as well as offline shopping. Cash App users can also withdraw the money available in the Cash App balance using Cash Card at ATMs. Still, it's not mandatory to have one for online or in-store payments.
As a Cash App user, you can make payments without having your Cash Card just by scanning a simple QR code. Before using Cash App for payments, you need to ensure enough balance on the Cash App account. Remember that you can spend per the prescribed Cash App limit for additional payments.
Cash App offers the option of Square Sellers for use with both In-Person and Online Merchants. This contactless payment method is fast, easy, and straightforward. To see an example of a Square Online Seller offering the Cash App Pay feature, check the Cash App store's Cash option.
In this case, it's necessary that the storekeeper has the Cash App account or set up to receive payment through Cash App. Also, you're going to need the registered phone number, email address, or 'Cashtag' for making payments through the app. However, if the store cannot receive a payment from the Cash App, it is advisable to use the Cash Card for payments since it works like a bank debit card.
How to Pay with Cash App in Store without Card?
Just follow these steps for the Cash App payment process:
Open your Cash app account on the phone.
Enter the amount to be sent.
Click on the 'Pay' button.
Enter e-mail ID, Phone number or $Cashtag/username.
Enter the remarks related to payment.
Now, tap on the 'Pay' button.

The recipient will receive the payment instantly.

Go back to the Cash App homepage.
To pay by Square Sellers using the Cash App QR Scanner, follow these steps:

Tap the Payments '$' tab on your Cash App to get to the home screen
Tap the QR Scanner on the top left corner of the screen
Scan the QR Code at the Square Sellers point of sale
Follow the instructions on your screen
You can use your Cash Card as soon as you order it by adding it to Apple Pay and Google Pay or by using the card details found in the Cash Card tab and making payments directly from the Cash App balance. In addition, something extraordinary about the Cash Card is that you can personalize its design to match your style.
You can open an account with no minimum balance, and Cash App doesn't advertise the maximum balance your account can have. The minimum amount you can send and receive is $1. There is no service charge or monthly fee for having a Cash App balance.
With Cash App, you can deposit money directly to your debit card or to your bank account. Take into consideration that cash deposits will be reflected in your debit card immediately, while bank account deposits can take up to 3 days to hit. Moreover, there's no fee for either of these methods.
You can send and receive funds directly and quickly, just like you can do with PayPal or Venmo. But the difference is that Cash App also features a few other functions.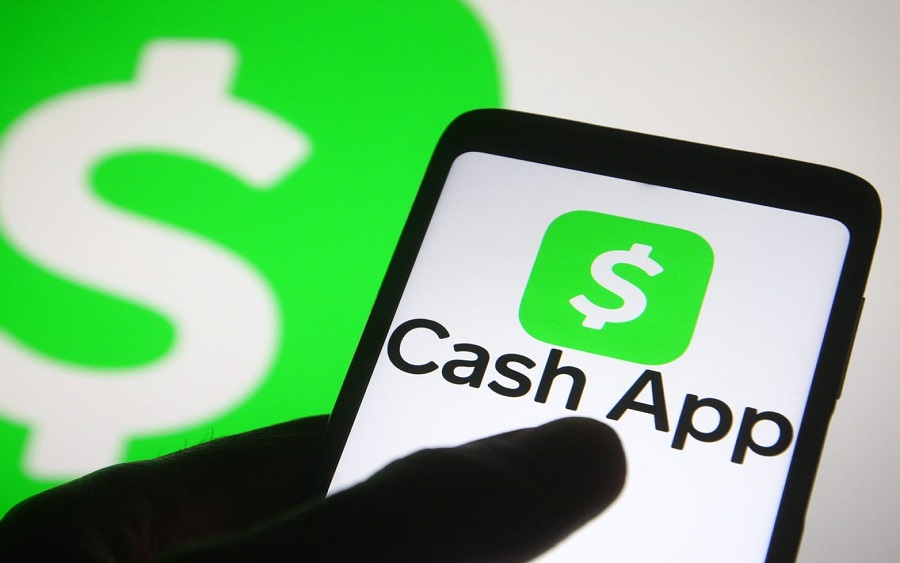 Send Money In-Store
You just need your smartphone and the Cash App app to send and receive funds from and to other users, and that also includes a store. You don't have to pay any fee to send or receive money to the store, and all you need to do is enter the store's Cash App phone number, email, or $Cashtag to pay what you owe.
Pay at Target Store
Cash App users can use their wallet balance to shop on sites at all retailers that accept Cash Card payments, including Target and not limited to just Walmart, Lululemon, Forever 21 and Foot Locker, etc.
It's worth considering that you'll have to pay a 3% credit card fee every time you send money using your credit card. But, then again, it's still a way more reasonable fee than what you'd have to pay with other platforms similar to Cash App.
Invest in Stocks
Cash App is a registered broker-dealer and member of FINRA and SIPC, so you can even invest in stocks and Bitcoin through the app. Some of these services are free, while others require a fee.
Cash App also allows you to invest in Bitcoin and other cryptocurrencies, although experts recommend not to spend more than 5% of your portfolio on cryptocurrencies.
Add Cash
To add cash to your Cash App balance, you must follow these steps:
Launch Cash App

Tap the bank icon in the lower-left corner to open the Banking tab

Tap the Add Cash button

Enter the amount of cash you want to add to the Cash App

Tap the green Add button
Receive Money
To receive money in your account, you can send a request for payment. The request can be sent via the person's name, $Cashtag, email, or phone number. The app will notify you once payment has been made, and then you choose how fast you get the money.
If you would like an instant deposit to your account, the deposit is subject to a 1.5 percent fee of the total amount, with a $0.25 minimum fee.
PRO Tip: You can increase your monthly sending and receiving limits by thoroughly verifying your Cash App account
Also, consider a Cash limit to send up to $250 within seven days and receive up to $1,000 within 30 days. If you want to increase your sending and accepting limits, you'll have to verify your identity on the service further.
Thinking about Cash App's Security?
Payments in this app are encrypted on both ends since it uses PCI-DSS, the same protocol used by major credit card companies, so it's no less secure than paying with your credit card.
The only thing you have to be extremely careful about is that payments are made instantly, leaving no chance to cancel them, even if it's valid. That is a drawback because it allows fraud and other cybercrimes like sniffing attacks.
Cash App is a beneficial service for sending and receiving money. Transfers are fast and easy, and in addition, you're able to invest and use a debit card. All those benefits make it a great tool in the digital age.
Also, it's worth noting to state that the balance on Cash App isn't insured by the FDIC. That means there's absolutely no guarantee you'll get your money back if the company disappears or your account is hacked. That's what separates it from traditional bank options.
In terms of privacy, you have to be aware that Cash App collects a lot of user data since it handles nearly 36 million monthly users, according to Business of Apps. Citing its Privacy Policy, it "may share (within our group of companies or affiliates, or with service providers or other third parties) aggregated and anonymized information that does not specifically identify you or any individual user of our Services.". So that means your data is likely to be shared with third parties.
Final Lines
The good part is that at least Cash App doesn't broadcast your transactions by default to all your contacts, but that doesn't mean you can trust anyone. On the contrary, we strongly recommend you be incredibly thoughtful about what kind of transactions you're engaging in to keep your money safe.
More Posts for You: